What a mix, what a line-up to see out yet another year of barnstorming DIY gigs from the evergreen underground punk rock scene.
17th December, Maguire's Pizza Bar. Advance tickets available here. Limited number only.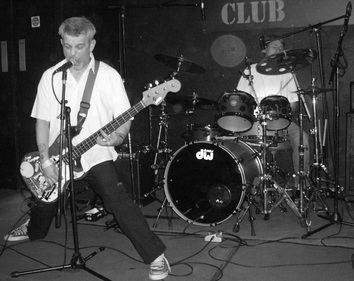 2 SICK MONKEYS are the best band in the world. While they are touring will keep booking them. Don't worry for one second about that!

OLD RADIO the new songs are mint! Trust us. No, don't trust us. Come see for yourself!
CASUAL NAUSEA driving ALL the way from Ipswich to play as loud and as fast as is humanly possible to ensure it's not a Silent Night.
NOSEBLEED 3 wise and sharply dressed men who've travelled afar to play enough hi-octane garage rock crackers to make things go off with a bang!

More info on facebook