BONO! release No Escape via Antipop Records on limited edition numbered 7″ black vinyl. 

No Escape is the 4-piece's second EP in their 3 years. BONO! having played Hasting Punk Fest, Pie Race have a very busy 2017 planned, including appearances at Rebellion Festival and Punk Rock Holiday 1.7!
Available on vinyl with free digital download from Antipop.co.uk and streaming online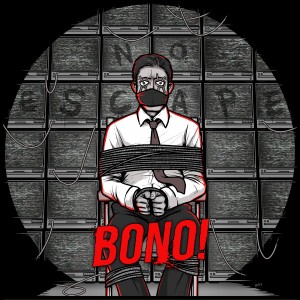 BONO! hail from East Anglia and slot right in among the best of the DIY punk scene. Their straight-up hardcore sound sets them apart form the other brilliant bands in that region, Faintest Idea, Causal Nausea, The Domestics to name a few.