Spreading the sound of Antipop and the artists we admire is our prerogative. We have been lucky to work alongside several eclectic and brilliant bands throughout 2016.
A seven-track free-download available on the Antipop Records Bandcamp features each artist with releases in 2016.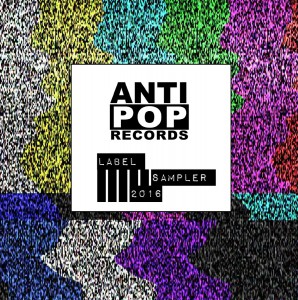 Boycott the Baptist unleashed one of the more controversial grindcore albums with more than a hint of blasphemy. Carl Moorcroft received acclaim for his much anticipated debut album of acoustic punk rock. Pete Bentham and the Dinner Ladies touched a nerve with their second vinyl EP that tells a tale of the times. Sweet Deals on Surgery ploughed more into their emphatic debut album than most bands manage in a lifespan. Schoolboy's Death Trio opened up a new genre by combining sounds and styles in true Antipop style. Elmo and the Styx committed to record a collection of rock songs that carve a niche in the world of progressive punk rock. Saltwater Injection melt speakers with their bass/drum/screamo brand of caustic punk rock on their second superb EP.
1.  Boycott The Baptist – Fuck Off Trump (from Bash The Bishop)
2.  Carl Moorcroft – Judgement (from On The Road)
3.  Pete Bentham and the Dinner Ladies – Queen Victoria's Knob (from Psychedelic Village) 
4.  Sweet Deals on Surgery – Desk From The Waist Down (from The Snake and the Snoozer)
5.  Schoolboy's Death Trio – Post Play (From We're All The Same)
6.  Elmo and the Styx – Homo (from Be Fool) 
7.  Saltwater Injection – Kill A Boss (from Regurgitated For The People)
All releases available on Antipop Records on a variety of formats.