Italian punk rock and roll giants CUT release the full length album Second Skin on three formats in February 2017.
The band have recorded Second Skin as a follow-up to Annihilation Road and Battle of Britain and announced plans to tour Europe and the UK throughout the year.
Available now to order on 12″ vinyl with free digital version, a CD version will follow the vinyl release.
Mail order, swift & secure swift delivery from UK from Antipop Records.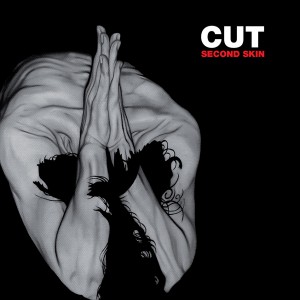 The album is a co-release between Antipop Records, Area Pirata, Dischi Bervisti and the band's own Bar Bones Productions.
A tour of the North UK to launch the album starts here:
Feb. 22 – Glasgow – Bar Bloc
Feb. 23 – Liverpool – Free Rock and Roll @ Sound, Food & Drink
Feb. 24 – Oldham – Bier Keller
Feb. 25 – Edinburgh – Leith Depot
The album features a cameo on bass from Minutemen, The Missingmen, Iggy and the Stooges, il Sogno Del Mariano and fIREHOSE (did we miss any?) legend, Mike Watt.
You can listen to Automatic Heart (Tacoma Time Travel) here: