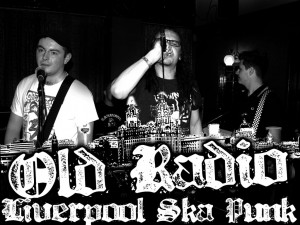 Old Radio are a five piece skacore band with a political and social insight. With music praised as 'smooth rhythms, crunching choruses and intense lyrics that skirt between politics, poverty and the tenets of having a good time', Old Radio's raw hardcore punk and ska is rich with deep lyrical purpose; making an impact with their pro-equality, anti-fascist and anti-capitalist message.

Forming as a 4 piece in April 2011, Old Radio wasted no time in releasing their self titled debut EP in June that year, which sold out on release date with overwhelming demand. Completing their line up with a second guitarist in December 2011,the band have enjoyed success playing shows across the UK, including supporting 2-tone legends The Beat and ska-punk heavyweights Sonic Boom Six.
Old Radio were first heard featured on Liverpool-grown punk label Antipop Records' compilation album, and performing at the DIY festival 'Spannered Extreme' in Cheshire. Old Radio's debut album "Consume and Keep Smiling" (2013) is released on Antipop Records.
Old Radio "Old Radio" EP http://oldradio.bandcamp.com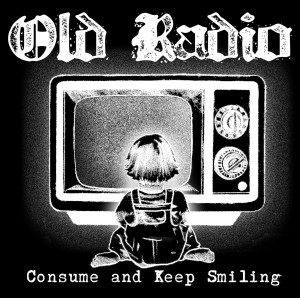 Contact Old Radio
email: band.oldradio@gmail.com
facebook: https://www.facebook.com/oldradioband
Tony Two-Tone – Vocals & Melodica
Ste Ste Kenny – Guitar & Vocals
Mark Plumpton – Guitar
Rich Goodwin – Bass
Creme de la Clem – Drums