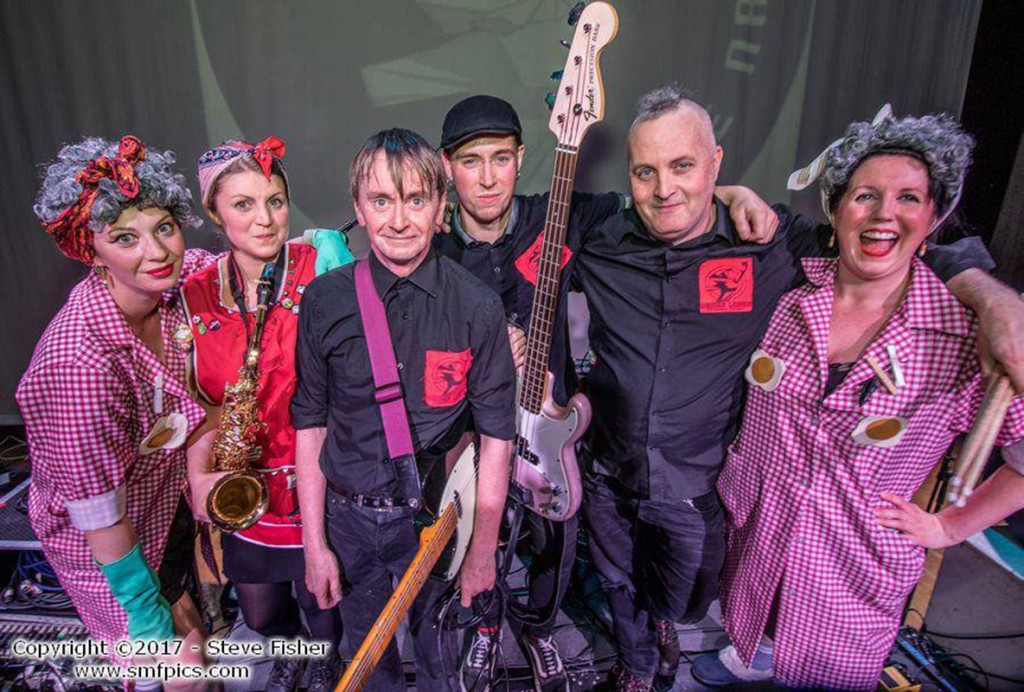 Pete Bentham & the Dinner Ladies are artpunks at the vanguard of the current Liverpool DIY underground scene and are now building a big following across Europe.
They fuse the raw rock and roll of The Cramps with the invention of The Fall and the pop sensibilities of X Ray Spex to produce their own 'Kitchencore' genre.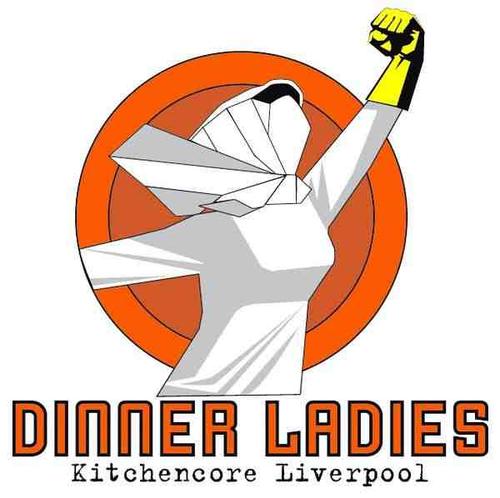 Their songs are witty and quirky tales featuring sensitive Lorry Drivers, Rude Statues, Goth Postmen and their heroes such as Yuri Gagarin and Marcel Duchamp. Always original, funny and poignant.
They have released three full lengths albums; The New Underground, Hip Potater, I Hear Here, two 7″ EPs Spacepunks, Psychedelic Village, and followed up with a hand-picked 16 track compilation This is Kitchencore.
The band are:
Pete Bentham – Guitar & Vocals
Pete Andtwoveg – Bass & Vocals
Sonny Rolling Pin – Sax & Vocals
Tony Calzone – Drums
Peggy Bread & Patty Cakes – The Dinnerettes
This is Kitchencore!
Discography:
The Pete Bentham and the Dinner Ladies catalogue is available through Antipop Records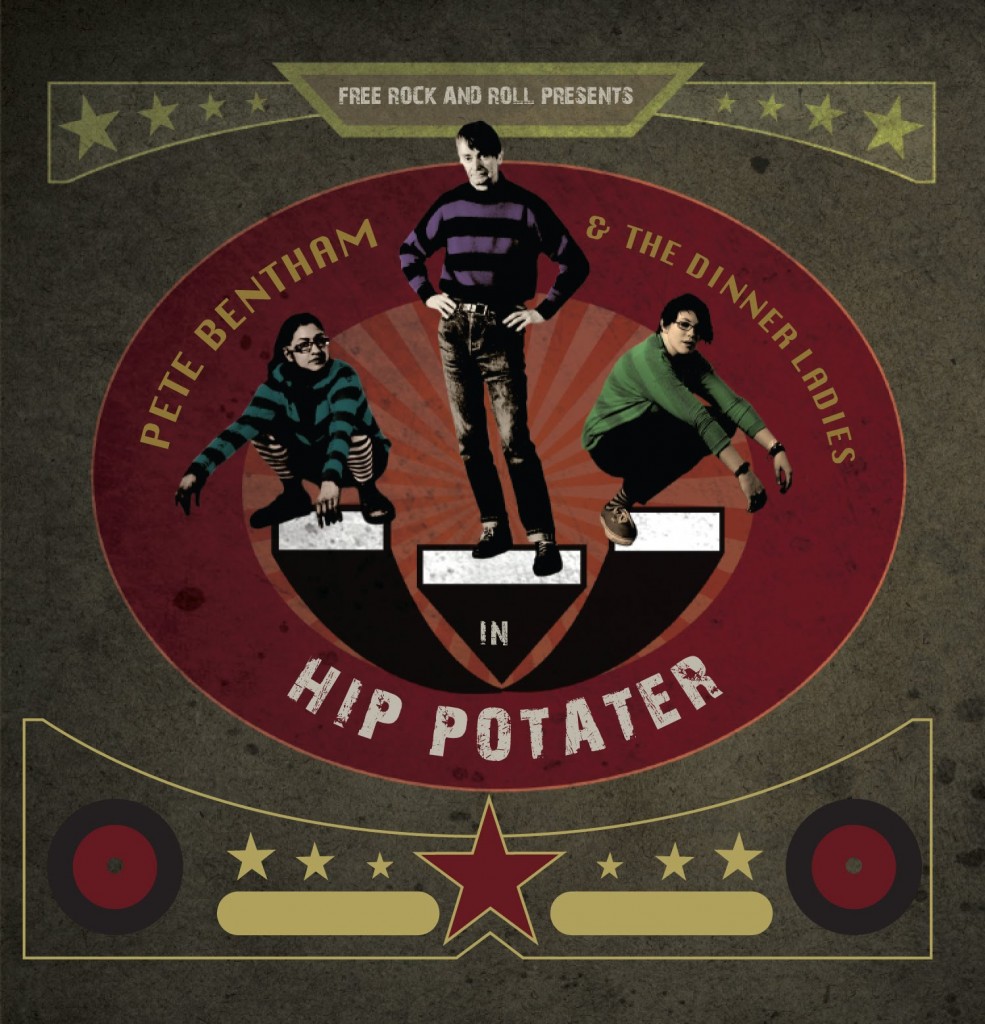 Music: http://antipoprecords.greedbag.com/pete-bentham-and-the-dinner/
Band wesbite: www.petebenthamandthedinnerladies.co.uk