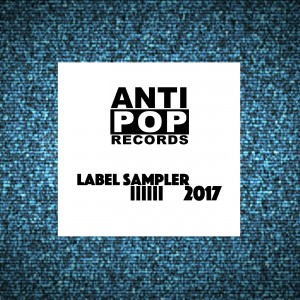 Who puts out a 2017 compilation in 2018, right?
Here is a track from each of the timeless releases on the Antipop Records label in the past year, all in one tidy download for free.
Nine tracks of varied genres from noise-core to math-rock, pronk, pirate jazz and..in fact, we don't really go for genres… Just enjoy. This is Antipop!
Available for free download now from here
Tracklist:
1. Tom Vamos – Into A Kiss
2. A Werewolf! – Wermhat's Wormhat
3. The Mighty Bossmags – Withered Hand
4. Cut – The One Who Waits
5. Bolshy – Party On
6. Villy Raze – He Wasn't Born A Scumbag
7. Elmo and the Styx – Gloomy
8. The Dead Class – Rain Dogs
9. BONO! – No Escape