Returning to live promotion with a DIY punk rock gig featuring a bucket list UK punk band and a local support line up. A collaborative promotion between Moonfrog and Antipop.
Bad Breeding announce UK / Euro tour and new album Album 'Human Capital' out July 8th via One Little Independent Records.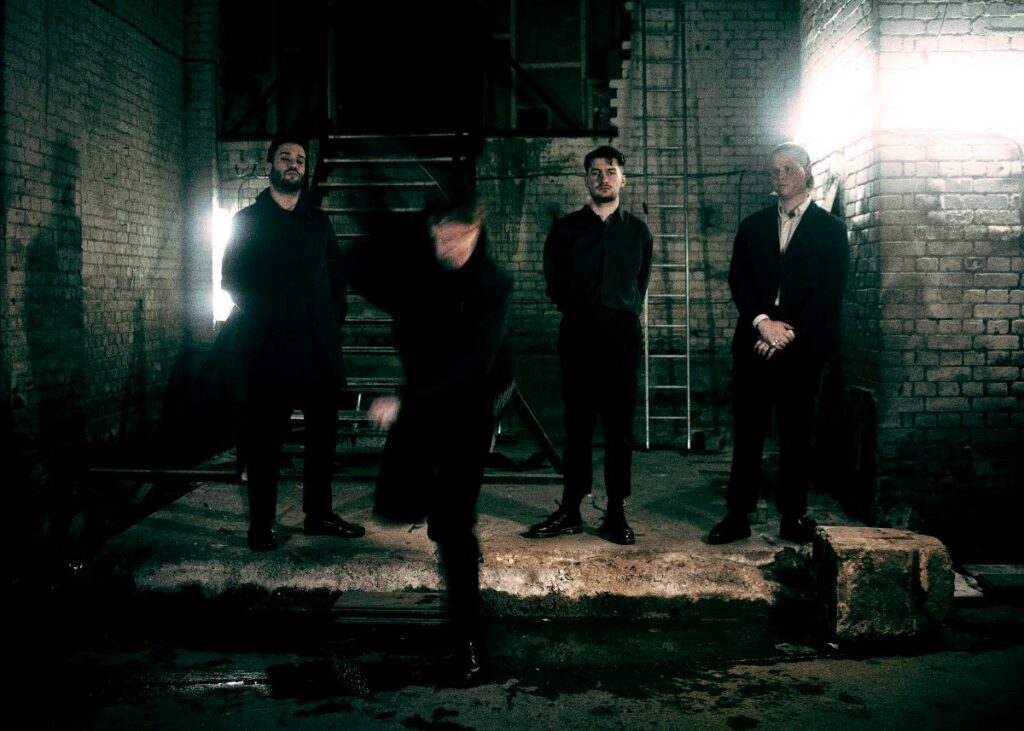 Bad Breeding, the Stevenage-based hardcore-punk foursome, comprise of Chris Dodd (vocals), Angus Gannagé(guitar), Charlie Rose (bass), and Ashlea Bennett (drums).
Across twelve merciless tracks they attack Conservative meritocracy and the exploitative forces of late capitalism with a cacophony of blistering guitars and thunderous drums played with an intensity that refuses to abate.
They draw influence from the original British pioneers of the anarcho-punk scene; Crass, Rudimentary Peni, and Flux of Pink Indians. Formed in 2013, the group utilized their sense of anger, Stevenage's isolation, and the political landscape in the UK and the world as their starting point.
Tour Dates
20/04/2022 – NL, Tilburg – Roadburn Festival
21/04/2022 – NL, Amsterdam – OCCII
22/04/2022 – BE, Antwerp – Music City
23/04/2022 – FRA, Paris – Supersonic
06/07/2022 – UK, Liverpool – Quarry
07/07/2022- UK, Edinburgh – The Banshee Labyrinth
09/07/2022 – UK, Manchester – Talleyrand
14/07/2022 – UK, Nottingham – Chameleon
15/07/2022 – UK, London – Moth Club
16/07/2022 – UK, Bristol – Crofters
22/07/2022 – UK, Hastings – The Crypt
23/07/2022 – UK, Guildford – The Boiler Room
Tickets on sale online.
Fatsoma https://fatso.ma/VGWq
Skiddle https://www.skiddle.com/…/QUARRY-/Bad-Breeding/36056437/
Seetickets https://www.seetickets.com/event/bad-breeding/quarry/2316168
Quarry, 17 Love Lane L3 7DD Liverpool, UK