Following the repress of the three studio albums on compact disc, Antipop is proud to co-host and release the 10 Year anniversary celebrations along with the brilliant new vinyl album This is Kitchncore, a collection of choice cuts of each Dinner Ladies release so far.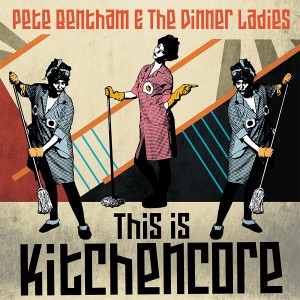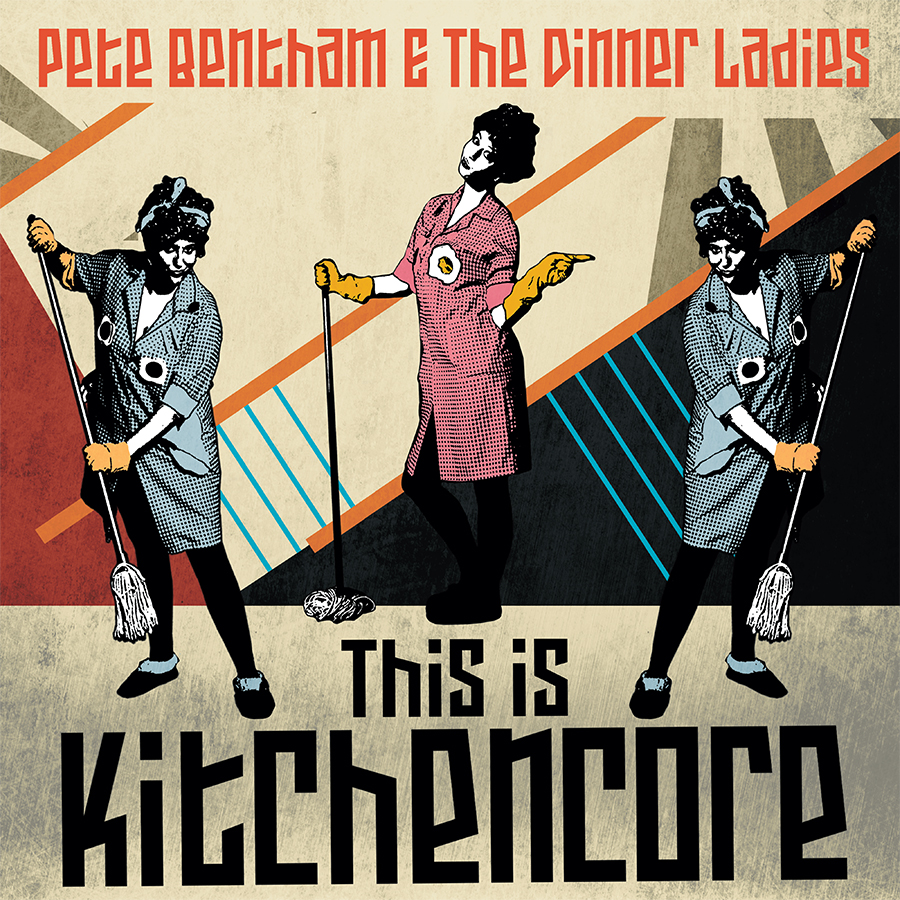 Cut onto 12″ gatefold vinyl with free download and available from Antipop Records webstore and Bandcamp. Spanning all previous albums The New Underground, Hip Potater, I Heart Here, and EPs Spacepunx and Psychedelic Village. With added single Goth Postman fundraising for Sophie Lancaster Foundation.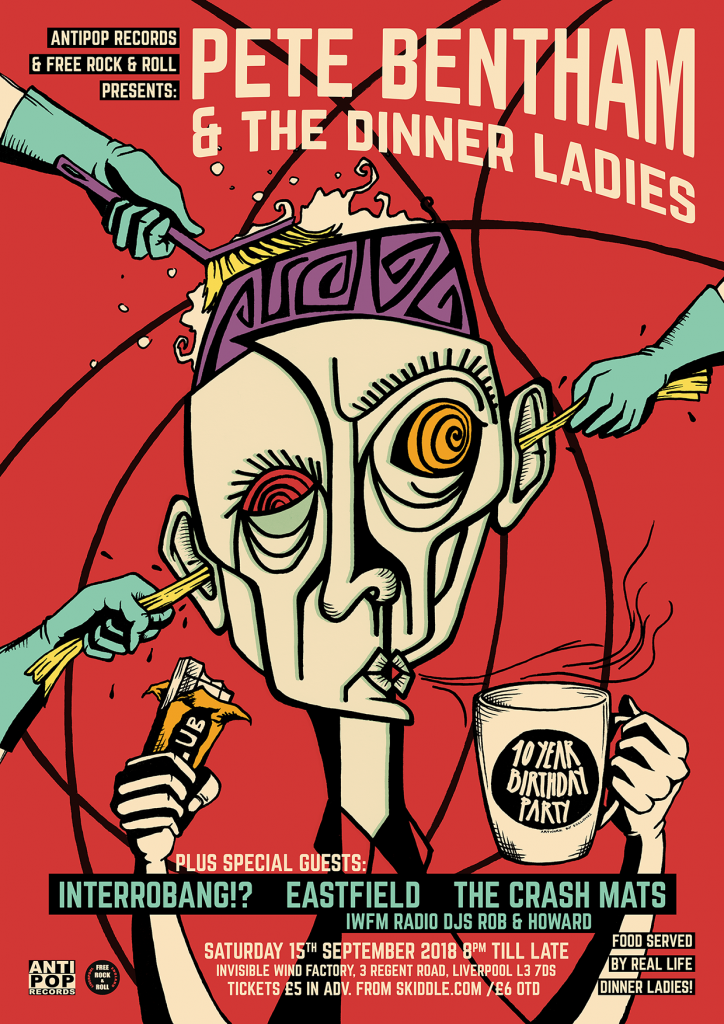 Gearing up for their 10-year Birthday Party at the Invisible Wind Factory, Liverpool on Saturday 15 September with special guests and current hot property Interrobang!? featuring former Chumbawumba frontman Dunstan Bruce and UK DIY scene stalwarts Eastfield and The Crash Mats.
Advance tickets are available via Skiddle