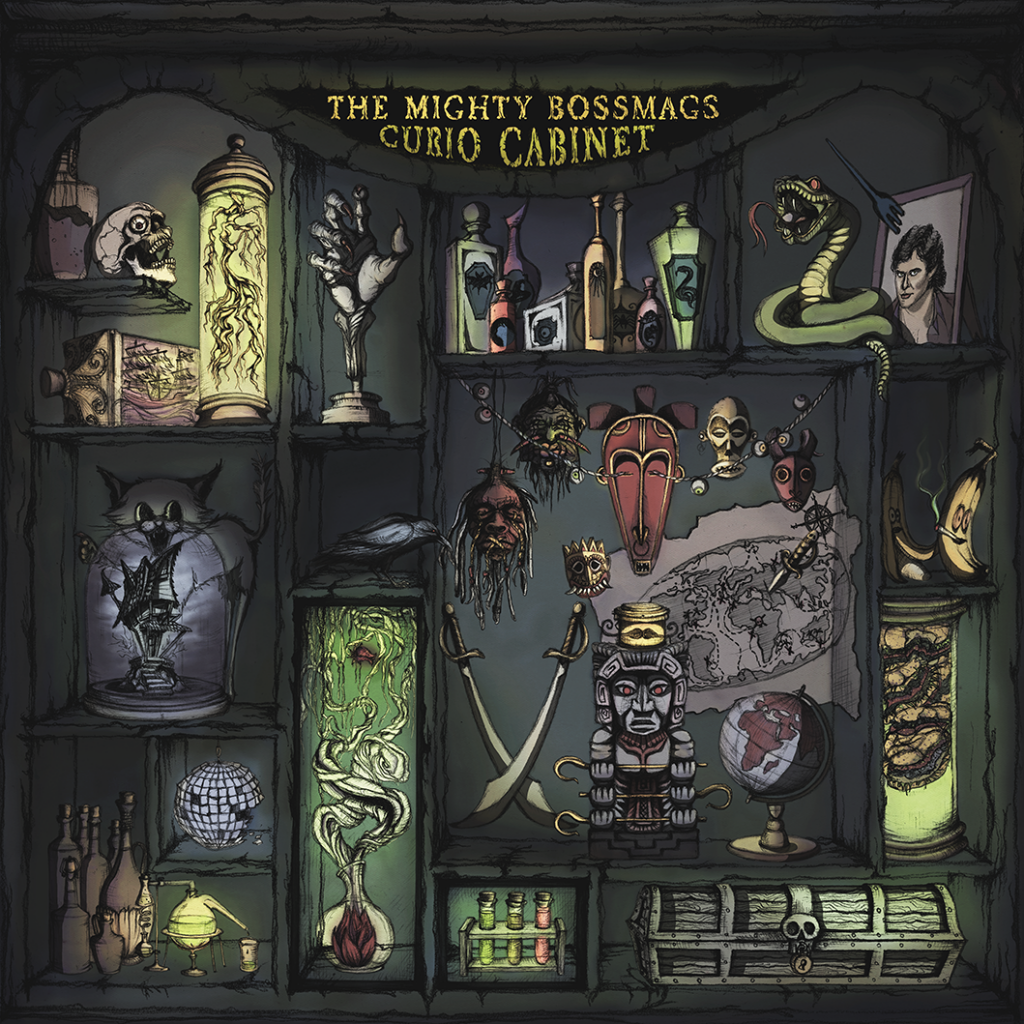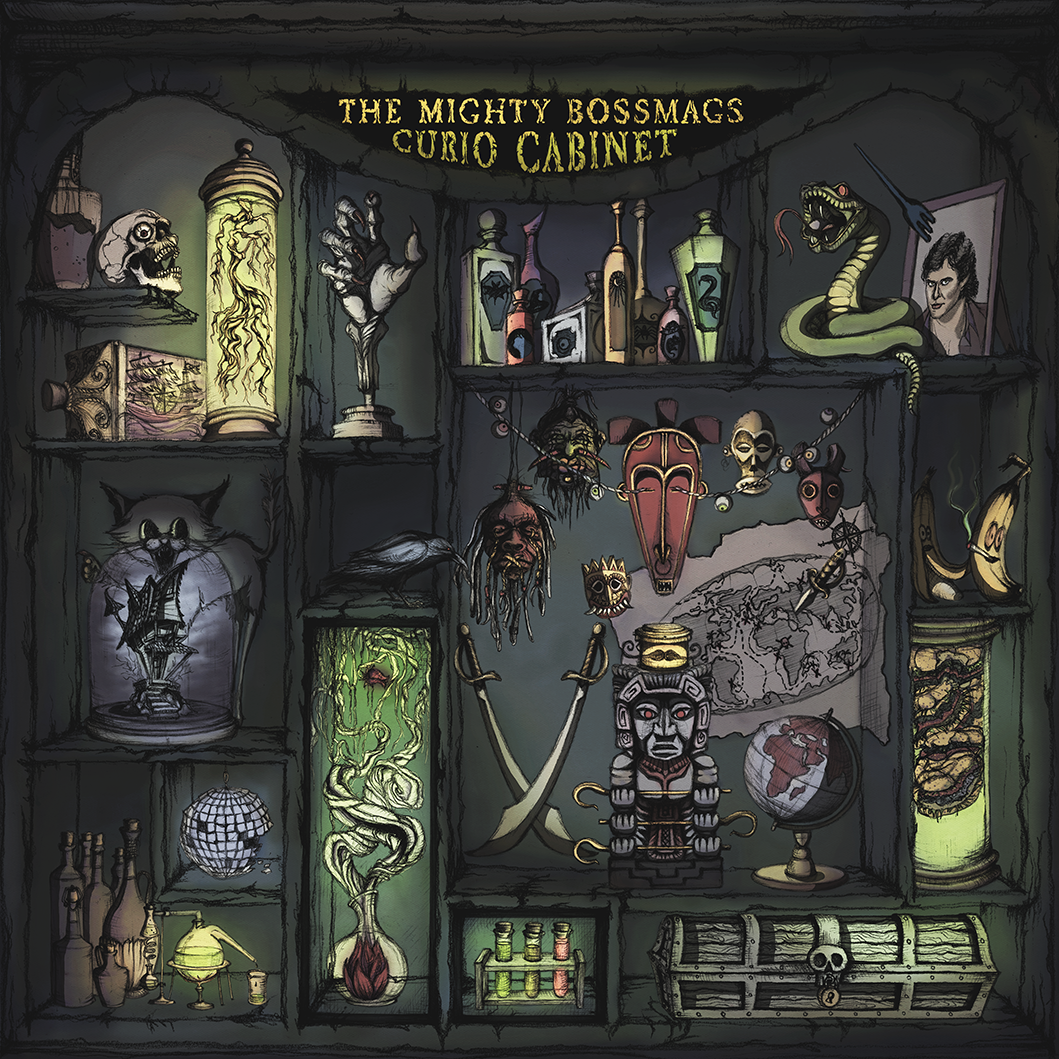 Antipop Records is happy to announce distribution of the debut album from The Mighty Bossmags titled 'Curio Cabinet'.
The debut album from the UK swing pirates is a menagerie of twisted souls bound together by a love of genre mashing.
Part ska, part jazz, part punk, part cabaret. The quintet have recorded a brilliant debut album that will look as good on your CD shelf as it will sound good playing in your ear buds.
Tracklist as follows:
An Introduction
Ghost Ship
Withered Hand
Gazebo Anthrax
White Limousine
Poison Tree
Too Much
A&E
Waste of Time
Rise and Fall
Ghost House
Johnny the Claw
Banana
Sneak peak video:
Release date: Oct 31st (digital)
CDs available online and at all live shows and Antipop Mobile Distro events.
Digitally available globally.