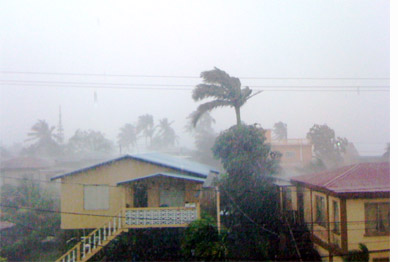 Hurricane Relief Benefit Compilation
Cross-channel record labels join forces to raise funds to donate to Atlantic hurricane appeal.
Antipop Records teams up with Lockjaw, Umlaut, Horn & Hoof, Krod, Thumbhole and Chorus of One to compile a 25 track CD that will collect money to send to victims of September hurricanes, Harvey and Irma.
The adverse weather affected islands and mainland on the West coast of U.S in September. The album due out later in the year will support the ongoing efforts of charities to be chosen by US label Chorus of One.
We hope indie labels working together collectively will raise the profile of an underground punk rock scene that shows support with friends across the channel.
Antipop Records tracks feature Super Fast Girlie Show 'Stand Up', Bolshy 'Ignorance is Strength', Pete Bentham and the Dinner Ladies 'Deads Not Punk' and a yet to be released tune 'Withered Hand' from The Mighty Bossmags debut album, Curio Cabinet.